Silver Lady Diana Clutch
A wise choice for beauty and glamour, the Lady Diana Clutch has sparkles with a hidden chain for conveniently draping over a shoulder. This bag works on your special occasions.
Gold Dutchess Kate Clutch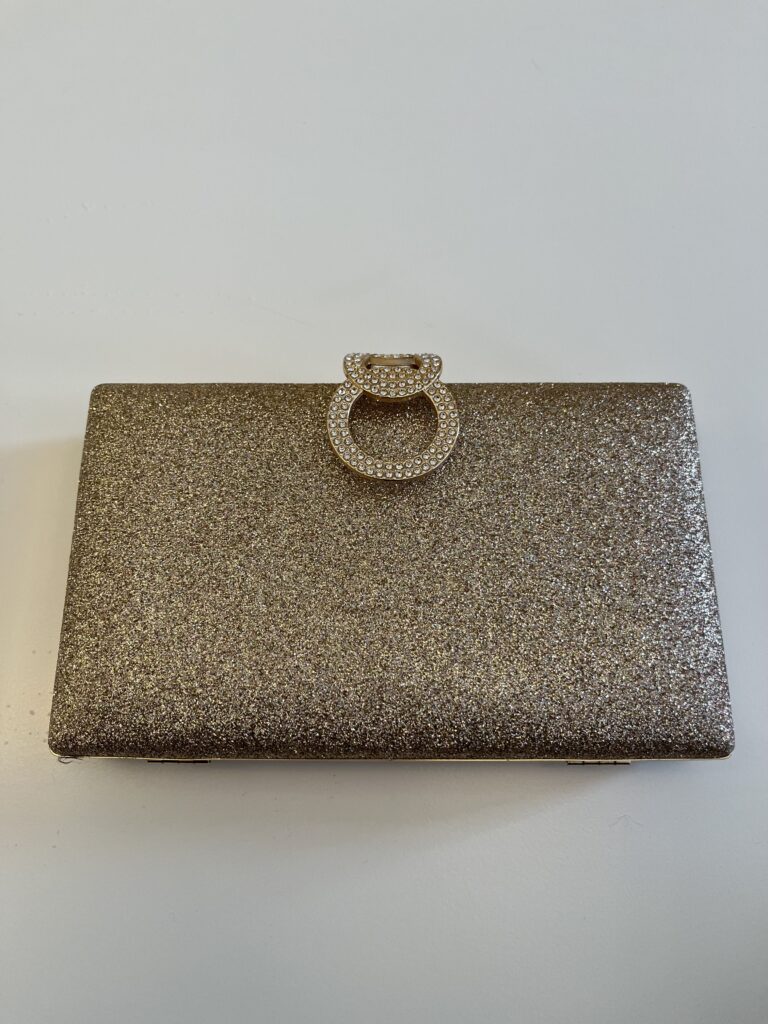 Perfect for your special occasion or your date night, the Dutchess Kate clutch is cascaded with gold shimmer and is outfitted with an optional chain strap that can transform it into a convenient crossbody.
---
Natalie Clutch
A semi-oval clutch that holds the world in the palm of your hand. Accent crystals give this bag a dry elegance. Includes a hidden chain for conveniently draping over a shoulder.
Paris Clutch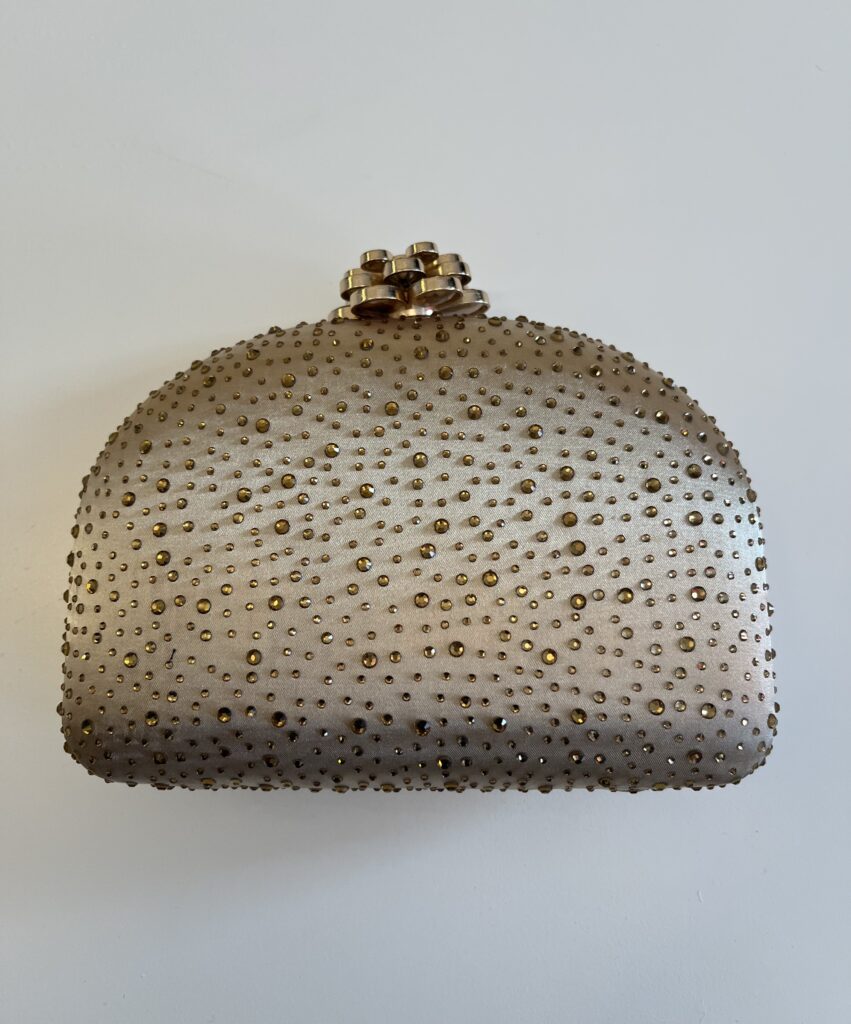 Celebrating Heiress Philanthropist, this gold shimmering clutch bag is made of cascading beads in irregular blocks. With a hidden chain for conveniently draping over a shoulder that can be worn on a date or a night out.
---
Jennifer Clutch
The Jennifer clutch is a unique purse almost like the Guggenheim Museum. Handcrafted, the iridescent shell is reinforced with metal features and gold clasp.
Josephine Clutch
Shine bright with the Josephine Clutch whether attending an evening gala or a date night, the quaint shaping gives sparkles to the elegant design.
---
Heather Clutch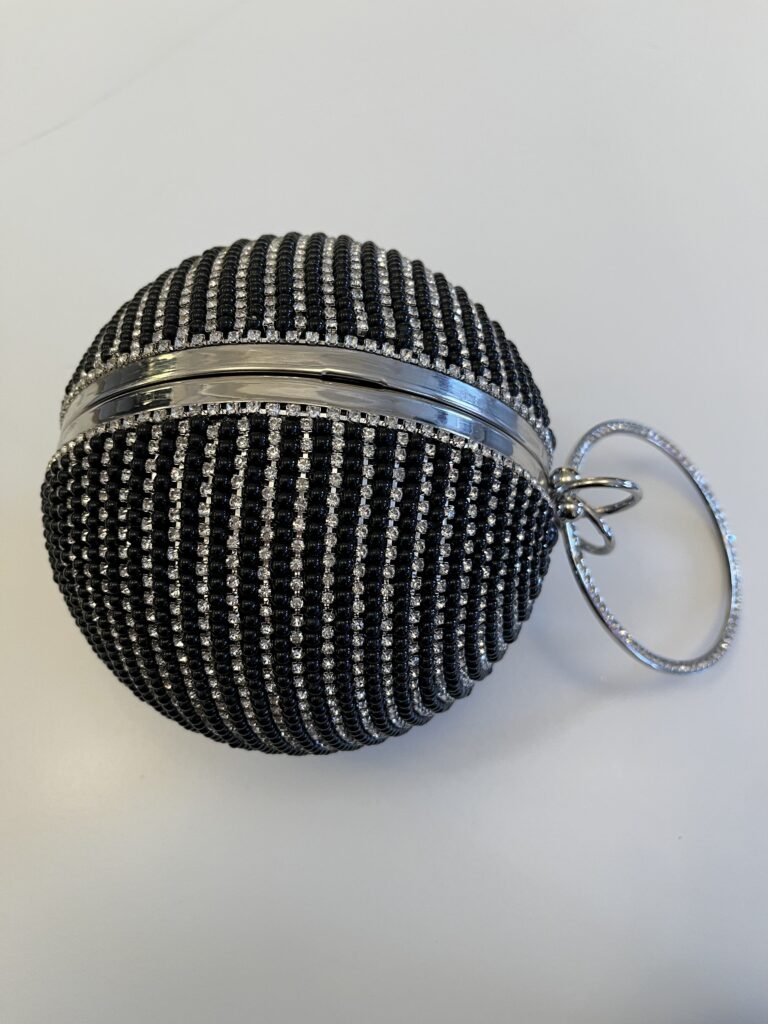 Heather hard-shell sphere clutch in a worldly globe silhouette is a must for red carpet events or just a night out at a fine dining restaurant like Bistro L'Hermitage.
JoAnn Clutch
The JoAnn hard-shell sphere clutch bag radiates elegance. Whether you're attending a Private Event at The White House, the Opera or simply enjoying yourself in a piano bar, this clutch is essentially glamorous.