Black Tote Bag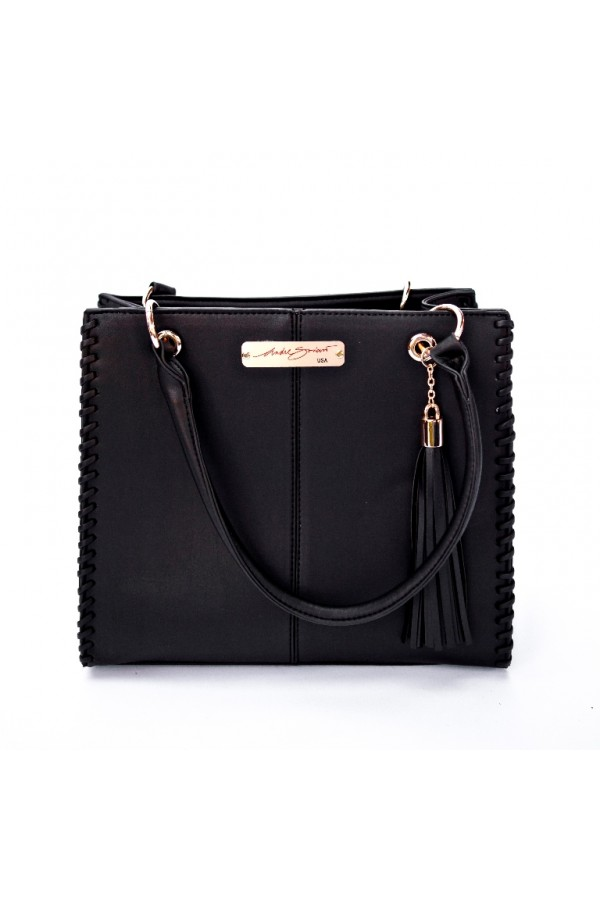 A lot of my female friends are always on the go! So I decided to add this On-The-Go tote bag that is perfect for the modern women of today. Fashionable, stylish, ready, jet-set, go!
Black Studded Backpack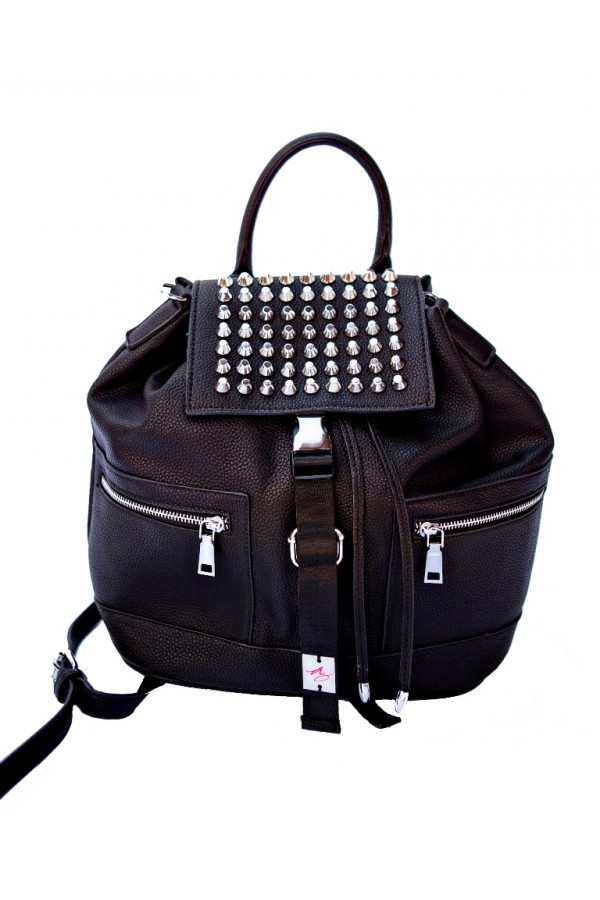 Traveling, back to school or just to be stylish, carry this studded two-strapped backpack. I love using this backpack because of its modern design. I decided to share this exclusive limited amount for everyone to enjoy. It has 2 side zippers, hardware, cell phone holder.
---
Dark Cowhide Voyager Bag
The Dark Cowhide Voyager Bag gives the classic messenger bag a sleek, urban twist. I've always liked texture, so I decided to utilize different elements on this bag that you can rock for all purposes.
Brown Cowhide Voyager Bag
The Brown Cowhide Voyager Bag is another addition to this collection. The richness of the chocolatey color made me add this bag to the collection. You can also rock this delicious bag anywhere at different occasions or on travels.
---
Horse Saddle Bag
I was inspired to design the Crossbody Horse Saddle Bag in memory of when I was a little kid when my mother took us horseback riding in this beautiful mountainous magical City of Baguio, Philippines.
Medium Dark Cowhide Bag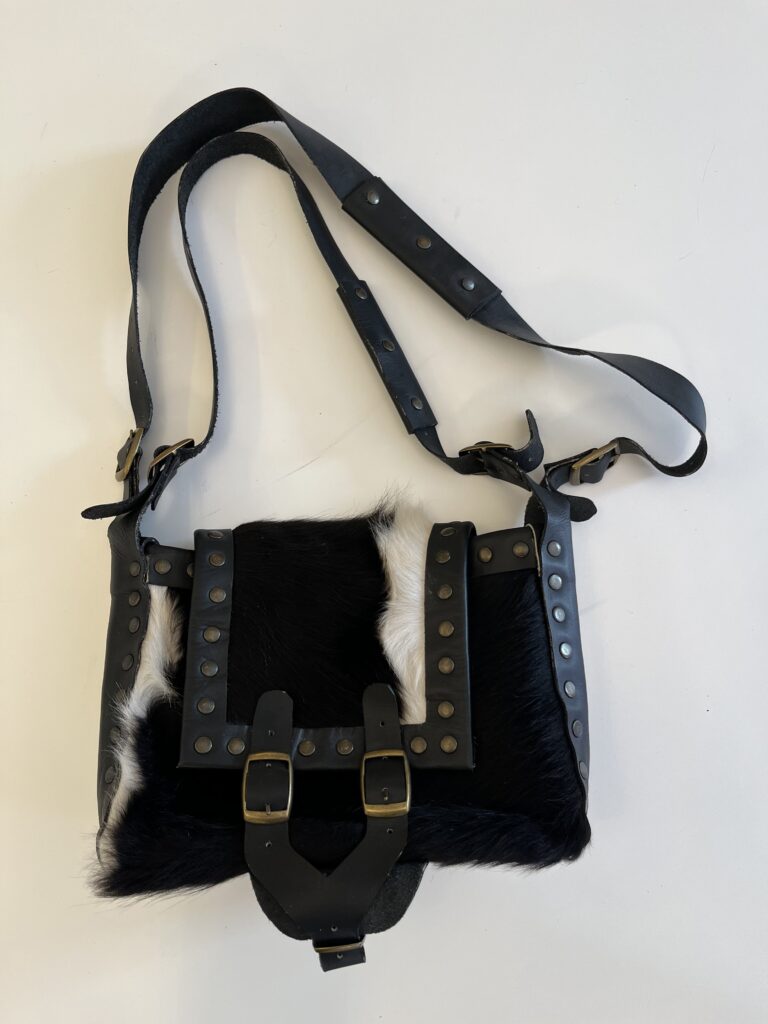 This Medium Dark Two Strapped Cowhide Bag is also one of my favorites. I had a sample made and used it for a year to see how people react. I always got compliments whenever I went, so I decided that this would be a great classic addition to the collection.
---